10 Weeks to Your Sustainable Success
Hello friend!
Are the winds and weathers of entrepreneurship rocking your boat, making you feel like you have no control?
You're not alone! Running a business is hard work. With everything that needs to get done, it's easy to end up in freeze mode or start running in every single direction – neither of which are great strategies for long-term success!
The Time to Thrive program helps you step fully into your power and build a focused, balanced, profitable, and fun business!
I've packaged my 25+ years in business and personal development into 10 clear steps for you to work through so that you can:
● Stay focused and get things done!
● Attract the right clients at the right price!
● Turn your creative dreams into a profitable reality!
Self-Study + The Power of the Group = Your Thriving Business!
The Time to Thrive program is one part self-study, one part live group coaching. You learn my 10 steps to sustainable success at your own pace through video recordings, exercises, and more. Then, in our monthly group coaching sessions, you get the love and support from the group and me to help you build a thriving business!
Time to Thrive gets you out of your bubble and into a generous community of women entrepreneurs, where everyone participates with their unique knowledge, experience, and perspective!
"It's not merely the logistic efficiency of putting people together in a room. Now that the internet replaces that efficiency, we see that 'more for less' is the least of it. Learning together serves a crucial function… it makes learning happen."
– Seth Godin on group coaching
Self-study material that helps you master my 10 steps to sustainable success
1 year of access to all 10 Time to Thrive video classes that go through each of my 10 steps to sustainable success
Business Builder worksheets for each class with tons of exercises for you to work through in your own time
10 class summaries to help you retain your knowledge as you move forward through the course
The input and dynamics of the group to help you create thriving businesses
1 full year of monthly group coaching sessions where you get direct feedback from me on a current challenge
Hotseats where you get to zoom in and move forward on a specific topic with the support of the group and myself
1 full year of access to my private Time to Thrive Facebook group where you can connect with the group between coaching sessions
The opportunity to grow your insights and skills as you share your unique knowledge and support your peers on their journey
A priceless network of experienced and generous women entrepreneurs
"I decided to join Time to Thrive because I felt I was stuck in my business. I had worked really hard for many years, but I didn't understand why I wasn't getting the results I was looking for. Sanna's program blew me away! It was everything I needed and all I wanted: chunky and innovative content that offered total clarity on what it takes to go from good to great; challenging homework that forced me out of my comfort zone and to start growing in new ways; professional support during every session; plus an amazing group of other women entrepreneurs as accountability partners. As if this wasn't enough: add on the individual coaching sessions and I'm in entrepreneur heaven! Sanna is empathetic, compassionate, amazingly structured and a professional in every way. Her experience is rock solid: she just knows how to transform a business. Working with her has been so much fun! I've looked forward to every single session, always wondering what's next. Time to Thrive has been a true opportunity to transform myself and my business and take it to the next level. THANK YOU Sanna! I couldn't have done it without you."
Time to Thrive may be the right fit if…
You have a big business vision and finally want to know how to make it happen!
You want more clients – and more of the clients that are right for you!
You want to learn how to turn your creative ideas into fantastic customer offers!
You want to start charging what you're worth and still have happy customers!
You need a system for prioritizing, making decisions, and GETTING THINGS DONE!
You want to get energized and feel calm, in control, and confident!
You long for a simple marketing strategy that really works!
You are ready to build a business that is focused, balanced, profitable, and fun!
Time to Thrive is not the solution for you if…
You are 100% happy with your business and your life, seeing no room for improvement.
You don't feel ready or motivated to work on your business or yourself.
You believe that business needs to be a struggle and that there are no other ways to do it.
You don't believe in the power of the group and would rather go it alone.
You place little or no importance on the purpose of your business or how to make an impact.
"It can take anywhere from 18 to 254 days for a person to form a new habit and an average of 66 days for a new behavior to become automatic."
– Health Psychology Researcher at University College London in a study published in the European Journal of Social Psychology
The next round of Time to Thrive starts in January 2022.
Book a free clarity call with me to learn more.
I've taken a LOT of courses throughout the years.
Here's why I've designed Time to Thrive differently!
Have you ever completed a course and then felt overwhelmed and alone when it was time to implement the stuff you learned? I've been there too many times myself! And in most cases, the actual course impact on my business and life has been small, simply because no one was there to support me during the time of transformation.
Knowledge and Community: an unbeatable combination!
Time to Thrive is a comprehensive program that gives you the knowledge and tools you need and puts it all in context with other women entrepreneurs with whom you share your journey. The connection with and collective experience of a group is unbeatable, and the power of genuine generosity is priceless. That's why my Time to Thrive alumni mention community as one of the program's biggest benefits!
Live support during your necessary time of transformation!
Transformation takes time. That's why you can join the monthly group coaching sessions for a full year upon entering the program to ask questions, give, and get support. I've also included one year of access to my private Time to Thrive Facebook group so that you can keep on connecting and support each other during your journeys.
"Through her professionalism, her long experience, her warmth and her big heart, Sanna helped me feel joy and a sense of ease in the running of my business. The Time to Thrive program taught me how to work consistently with marketing and how to effectively direct myself towards my dream clients. It made me realize that it's OK to be myself which really helped remove the negative pressures of running a business. I warmly recommend the Time to Thrive program, and Sanna as a Business Coach and group facilitator."
This is what you'll get from the Time to Thrive program:
Tons of information and proven tools and systems based on more than 25 years of experience
One full year to access the 10 video classes on my 10 steps to sustainable success
Loads of material and exercises to work through at your own pace
More than 20 hours together with the group in live sessions where you give and receive support
A priceless network of experienced and generous women entrepreneurs
One full year of access to a private Facebook group where you can drop a question or give feedback at any time
Meaty class notes and summaries to help you retain your knowledge going forward
Are you ready to rocket your business into a happy, creative and profitable space?
The next round of Time to Thrive starts in January 2022. Book a free clarity call with me to learn more.
Listen to Janine Laag's experiences with Time to Thrive
Frequently Asked Questions
Have more questions? Keep on reading to see what my clients regularly ask!
I'm not sure this is for me – can you help me out?
Most Time to Thrive members are at a crossroads and need support to move forward. They're stuck, procrastinating, finding it hard to make decisions, feeling overwhelmed, or not getting the results they want.
What's a typical participant like?
An entrepreneur with lots of skills and experience, ready to make all that good work for her business! I've been blessed with incredibly generous and compassionate clients who share the view that a business needs to be authentic, client-focused, and balanced.
Why group coaching?
There's incredible power in the dynamic of a group that wants to grow together. As part of the Time to Thrive program, you won't just benefit from learning my 10-step process to sustainable success – you'll also get the input from the other participants' collective experience and wisdom.
What are you like as a course leader and group coach?
My empathy, ability to energize and create clarity and structure are what most of my clients mention in their reviews and conversations with me. You can read more about what they have to say here.
A group coaching session with me is typically focused but fun, results-oriented, yet profound. Asking the essential questions to help you see things from a new perspective is an integral part of my job. Sharing my business knowledge and giving you practical feedback is another.
How long does it go?
You get an entire year of support as you can access the entire program – video recordings, class material, group coaching sessions and Facebook group – for one full year after joining!
My work and life schedule varies – I'm worried that I'll miss out!
It can be challenging to plan ahead and make everything fit into your life. That's precisely why I've built the Time to Thrive program to be flexible!
With Time to Thrive, you work through the course material at your own pace. Again, all of this will be available to you for an entire year, so even if you can't make it to a session, you will have plenty of opportunities to get the support you need.
When you're ready and have the time, you get support from the group and me during regular coaching sessions, hotseats, and the private Facebook group, which you can access for a full year after joining the program.
How does it work?
It's easy! First, you'll sign up on this page and get a 15% discount once the video course is available!
Next, you'll get an e-mail notification when the course is open for registration – simply click on the "Buy" button, and you're in!
Then you can log in to the course site to access the material and receive group coaching information upon joining.
How much does it cost?
The price is 1395 Euros (VAT excluded).
I'm feeling a little stressed – how much time will this course take?
I know the feeling! And I get that time is a concern.
The whole point of Time to Thrive is to help you focus on what really matters. That means removing anything that won't help you reach your goals, which practically means freeing up time!
As with any course, the amount of work will depend on your ambition and readiness for change. The more you put in, the more value you will get from Time to Thrive.
The important thing to remember is that your time investment today will help you save time going forward!
I'm shy. Do I need to participate actively?
I get it. I'm also shy, even though I've learned the behaviors of extroverts. But Time to Thrive is a group experience, meaning that every participant joins with the mindset of supporting her peers and asking for their feedback when she needs it.
It's not a program where you sit passively and listen. Real learning happens when we actively participate. Our group sessions are a safe space where members support each other, grow together – and have fun in the process!
What kind of results can I expect?
Helping you get where you want is what truly matters to me. But I also sincerely believe that we perform our best when we do what we love. Helping you integrate a sense of love and purpose into your business is an important part of my mission.
I feel a little intimidated to work in a group – what do you say?
I know that it can be scary to share your dreams and fears with someone you don't know that well. Your business is your baby, and having people look at it from the outside can feel a little uncomfortable.
But here's the thing: there's no growth without discomfort.
Hiding in the dark won't do you any good! (Take it from me, I know from personal experience). The more feedback you get on your work – and the earlier you can get it – the better your results will be!
The Time to Thrive community is a generous, authentic, and supportive group where members are there to grow and help their peers do the same, free of judgment. There's a genuine interest in helping you get the results and the life for which you've been longing!
Time to Thrive Benefits
Members typically experience the following benefits from the program:
more clients
a creative boost
launch multiple new offers into the market
tangible marketing results
repeat business
efficient work routines
more time doing what they love
a greater sense of calm
improved work-life balance
easier decision-making
more fun in business
stronger self-confidence
However, even with the best course or coach in the world, if you don't do the work between and after sessions, you still won't get where you want. I promise you my full support, but the rest is entirely up to you.
"I can't praise the Time to Thrive program and Sanna highly enough. The content is structured logically, so that you're taken on a journey through the vital stages of running a business. The program is a perfect mix of strategy and heart. I've gone from feeling overwhelmed and not knowing if I was focusing on the right things, to feeling like I have a clear roadmap and a priceless support network to hold me accountable. Sanna is one of the most professional individuals I've met, but so friendly and warm."
If you feel that Time to Thrive might be what you need, but you need some more information, I'll be happy to talk to you!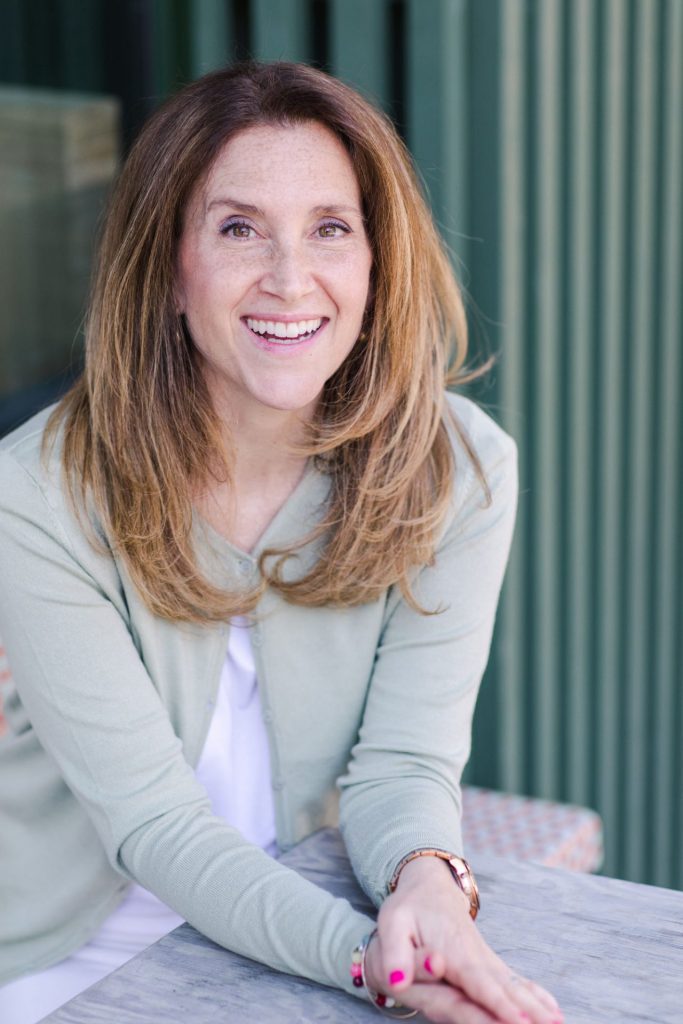 I'm a business coach, course creator, serial entrepreneur, and mom passionate about helping women entrepreneurs unleash their full potential! I believe that you are here to make an impact – my role is to help you clarify what that is and how you can make it happen.
My journey started in the corporate world – a great "school," but one where I instantly felt uncomfortable. I didn't buy into their definition of doing business, and I longed for creative freedom!
Having grown up with entrepreneurial parents, I knew that another path was possible. In 2006, I started my first business, and I have since helped hundreds of entrepreneurs build sustainable success through business coaching and courses.
Women entrepreneurs have a special place in my heart. My mom was the first entrepreneur I ever knew, and there were periods when she supported our entire family through her copywriting business. She made me realize that running a business is both a great way to create the kind of life you want and an important force for independence and equality.
One of my core beliefs is that success can and should be built on who you are and what you love! I know how pointless and, quite frankly, life-draining it is to leave your personality behind in business. That's why I dropped the (literal and metaphorical) business suit a long time ago, and I'm never putting it back on!
My mission is to help you build a business that works for you, a business that gives you financial stability and creative joy, a business that works around your life instead of the other way around.
You, my friend, are an essential part of my purpose, and I can't wait to help you make your big dreams happen!
Here's even more of what my happy Time to Thrive alumni have to say:
"The Time to Thrive program armed me with the confidence and knowledge I needed to leverage my art into a sustainable and well-grounded business. As an internationally present artist, I found Sanna's deep and versatile view on business a great help in structuring my thoughts and actions.
Sanna has built her own, independent, and effective way of growing a business. As a coach and course leader, she is empathetic, committed, encouraging, sincere and sharp! Her knowledge, wittiness and warmth contributed to a generous and open learning environment that helped the group move forward.
The ongoing interaction with the other participants added a priceless layer of dialogue, reflection, and support. To be part of a community of extraordinary women, all on the path to growing their business, was invaluable for my strategic planning."
"Getting feedback on my business concept and message is what has given me the most during this year when I took part of the Time to Thrive program. To hear how others view my ideas and how they can serve a purpose has given me energy. It has helped me let go of self-criticism and doubt and given me courage to do what I need to do. This is huge, even if the steps can seem small from the outside.
It has also been incredibly rewarding to get to know the other members of this rather mixed group of female entrepreneurs. It has been inspiring and supporting and given me tons of ideas and suggestions. I'm looking forward to staying in touch with each and everyone. Finally, I want to commend you, Sanna, for an incredibly rich program, marked by your experience and your extensive knowledge of entrepreneurship and modern marketing. I have gained material and tools to build my company which will keep me busy for a long time.
To summarize: you see me, you believe in me, and you help me describe what I do and where it can fit in. You give me a new way of seeing myself. You hold up the mirror so that the inner image of self-criticism and doubt, fades away. You give suggestions for new perspectives and possibilities, and you open the doors to a new reality. All of this gives me the courage to dare to move forward with the things that I really want to do.
A big thank you, Sanna! "
If you feel that Time to Thrive might be what you need, but you need some more information, I'll be happy to talk to you!
Sending you lots of business love,
P.S. Want to know more about how I can help your business grow? Stop by sannakoritz.com 🙂